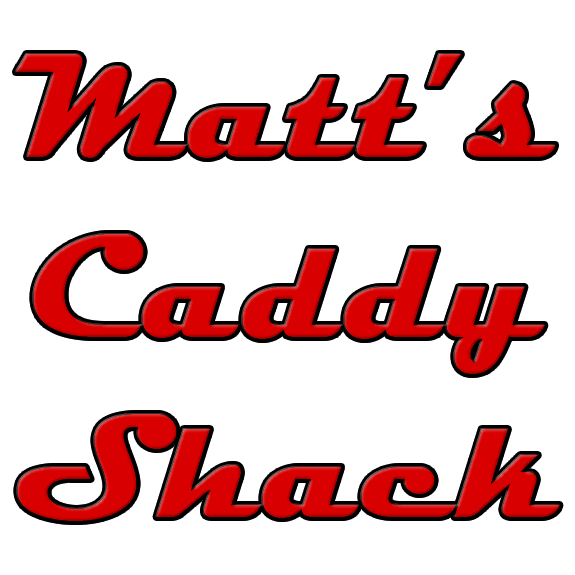 Matt's Caddy Shack
The Right Auto Repair Shop in East County!


SO OUR CUSTOMERS TELL US:
"I will be taking my LB7 here from now on instead of the Dealer! SO Glad to find an HONEST independent certified Duramax shop!" John S. on Yelp

Let Us Earn Your Business with a
Free First Time Oil Change Offer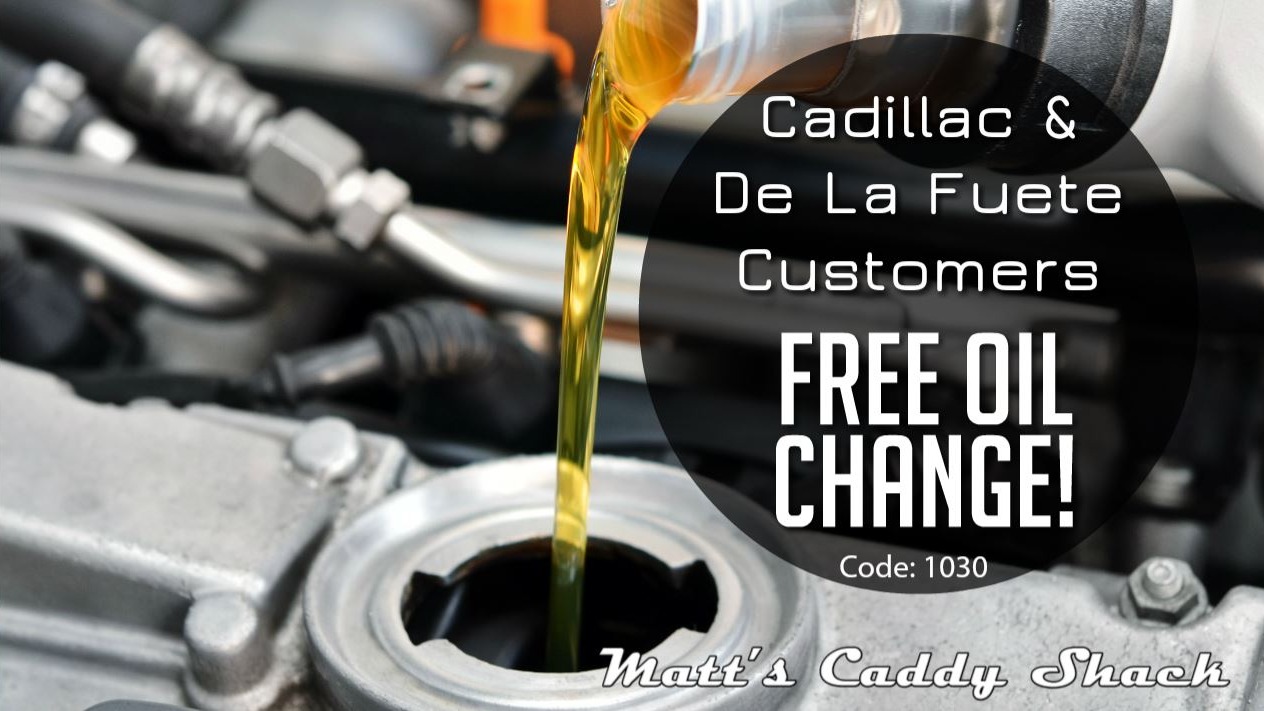 Matt's Caddy Shack's Promise
Does your heart sink a bit when you hear a new rattle, squeak, clank or buzz coming from your car, truck, van or diesel pickup? Of course it does. It happens to all of us. We depend on our cars, vans and pick up trucks to keep our lives on track. Repairs can be expensive and disrupt your everyday life. That's why Matt's Caddy Shack's first priority is to keep your car truck, van or diesel pickup in great shape. And when something does go wrong we'll get you back on the road as quickly as possible. Don't stress. Just come see our expert automotive and diesel mechanics today.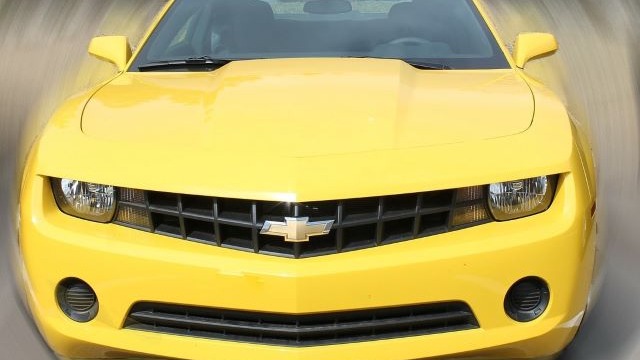 Matt's Caddy Shack started as Cadillac Experts in 1999, but since then Matt and his team have repaired thousands of cars from dozens of automotive manufactures. From Cadillac to Toyota, Matt's Caddy Shack has the knowledge and expertise to repair any vehicle that comes into the shop. These are just some of the top automotive manufacturers we do auto repair on:
Our Services
Complete Automotive Care
Top-Quality Auto Maintenance And Repair By Our Experienced Team
Oil & Filter Change
Changing your oil every 5,000 miles keeps your car, truck or van running great. And it helps avoid bigger vehicle repair bills down the road.
Tune-Ups
Keep your vehicle in optimal condition with regular tune-ups. We'll check your belts, hoses, spark plugs and more to extend the life of your vehicle.
Warranty Maintenance
Don' invalidate your car's warranty by not performing the required maintenance. Bring your car, truck or van to us and keep your coverage in place.
Air Conditioning
Hot out there today? We do air conditioning repair and recharging to help you keep your cool in the summer heat.
Brakes and Pads
How are your brake pads doing? We'll let you know. Servicing your breaks is critical to keeping you and your family safe.
Fuel Systems
Maintaining your vehicles fuel system is critical to long life for your engine. Don't ignore proper fuel maintenance.
Listen To What Our Customers Say!




Because
It's Our Customers That Matter Most.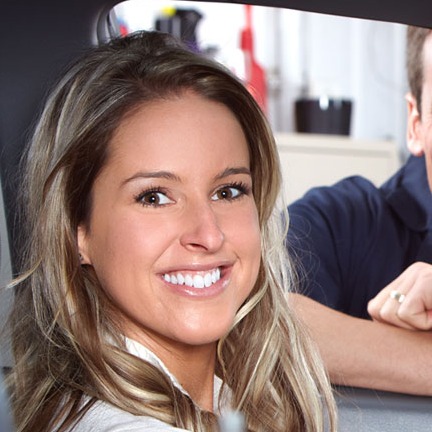 Deborah V.
It's great to have found this shop! Matt and the crew did an excellent job restoring the A/C in our 2008 Tahoe. Matt, you're our car guy now!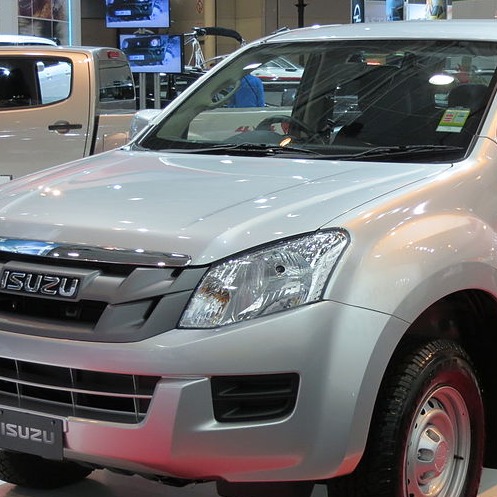 Michael K.
Recently had all my injectors replaced on my 03 D Max , Matt kept me updated on the repairs and had my truck done in a timely manner.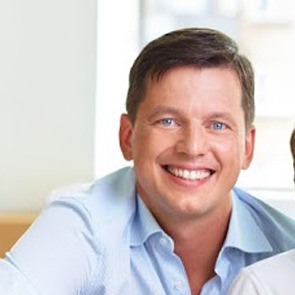 Anthony R.
Done for under the quoted estimate and quicker than I thought. Now the truck runs and rides as good as it ever did. Matt is a solid dude.

Case Study: The 15-Point Inspection Pays Off
One Tuesday morning, David brought his Ford F-250 Diesel Pickup to the shop for an oil change. Pretty basic stuff. He grabbed a coffee down the road and returned in 1/2 hour.

After changing the oil and filters, the mechanic did a standard 15-point inspection and saw that the brake fluid was a little low. So they looked into it a bit more closely.

The team found a slow fluid leak in the break line. When asked, David said that he had noticed pushing the brake pedal a little harder recently. But the warning light didn't came on, so he didn't worry too much about it.

If the mechanics hadn't been thorough, the leak could easily have resulted in an accident. Instead, the they were able to replace the brake line and get David and his Ford F-250 Diesel Pickup safely back on the road the same day.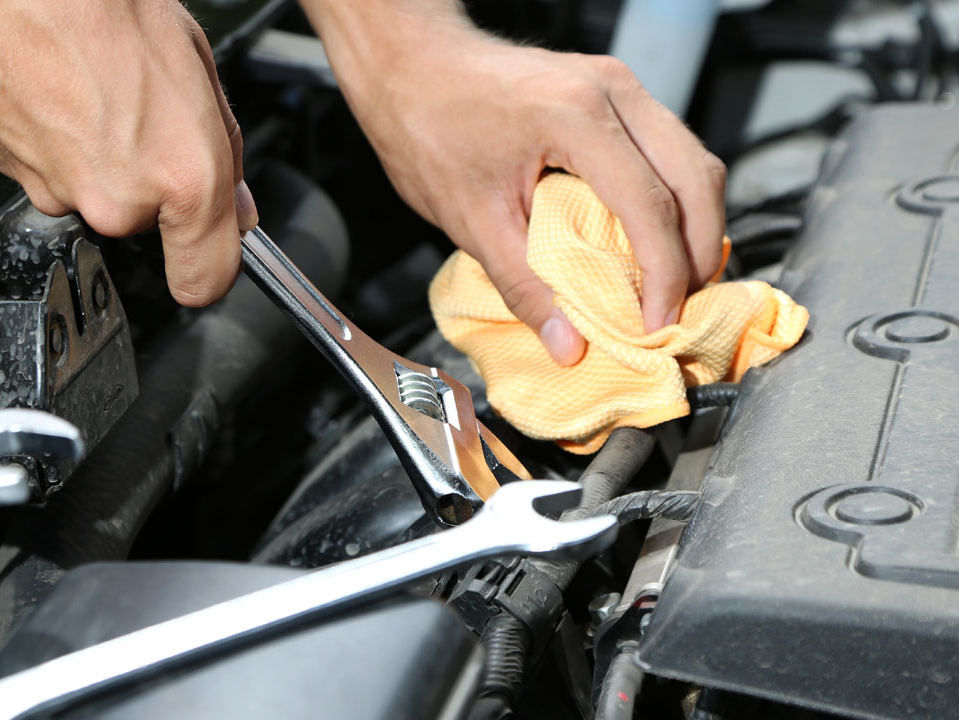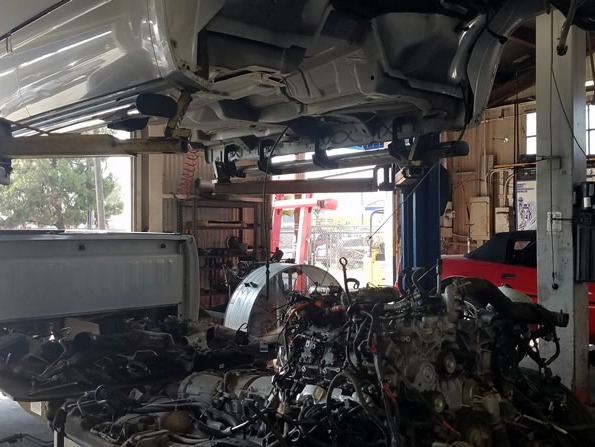 Who We Are: The Auto Mechanics You Can Trust In San Diego County
We're proud to have been providing the best automotive, truck and diesel pickup truck services to the El Cajon and San Diego County communities for over 28 years. We've performed thousands of oil changes, brake repairs, engine rebuilds and all types of automotive repairs for families just like yours to keep their cars, trucks and vans on the road and performing at their best. Matt's Caddy Shack is stocked with state-of-the-art equipment and diagnostic tools operated by a well-trained team of mechanics. We are experienced in comprehensive diesel servicing and repairs for all models of cars, trucks & vans.

We treat our customers like we would want to be treated. That means you'll always receive a through, accurate quote and the best pricing possible. Schedule an appointment to see for yourself why Matt's is the Best Auto Shop in El Cajon.
Meet Our Awesome Team:
Experienced & Honest Auto Mechanics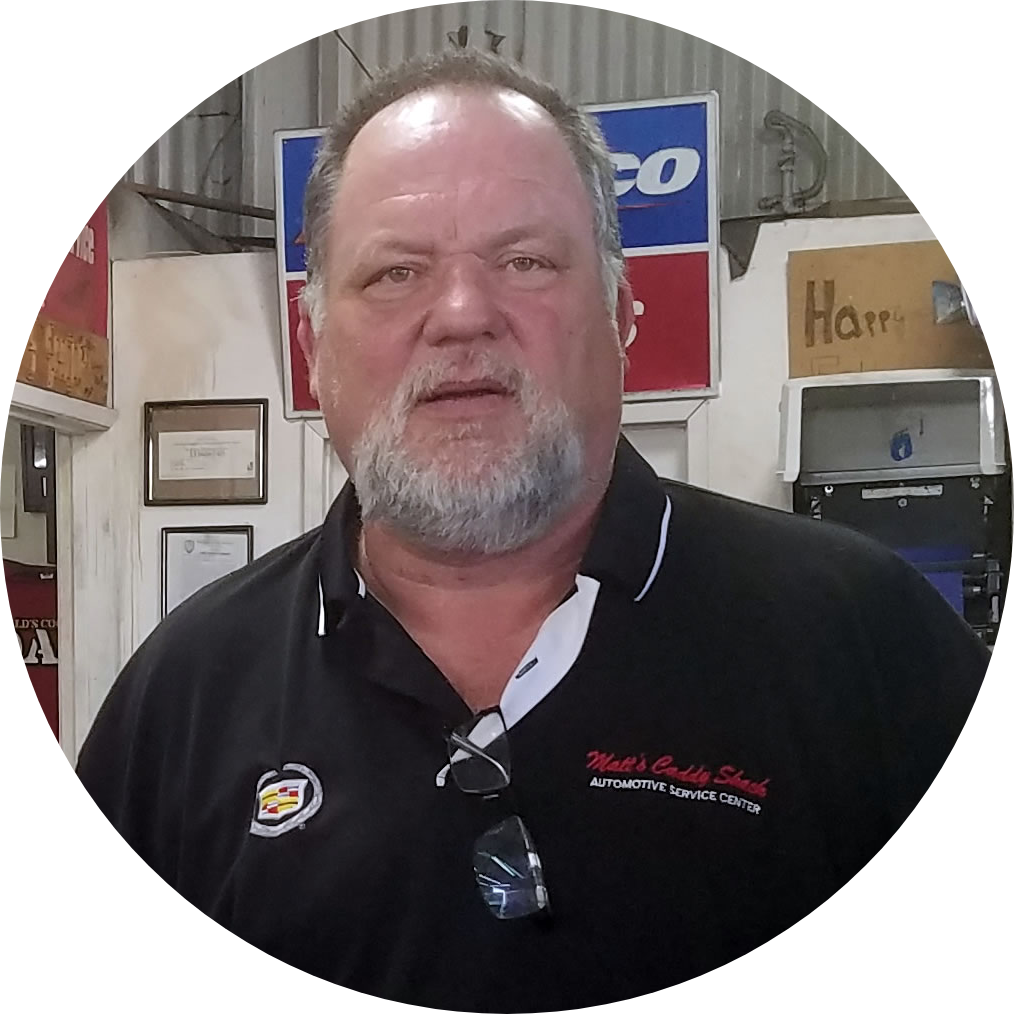 MATT F.
Shop Owner
Matt's Caddy Shack began in 1999 by Matt Ford. Matt is a master mechanic with expertise in diesel trucks as well as Cadillac's.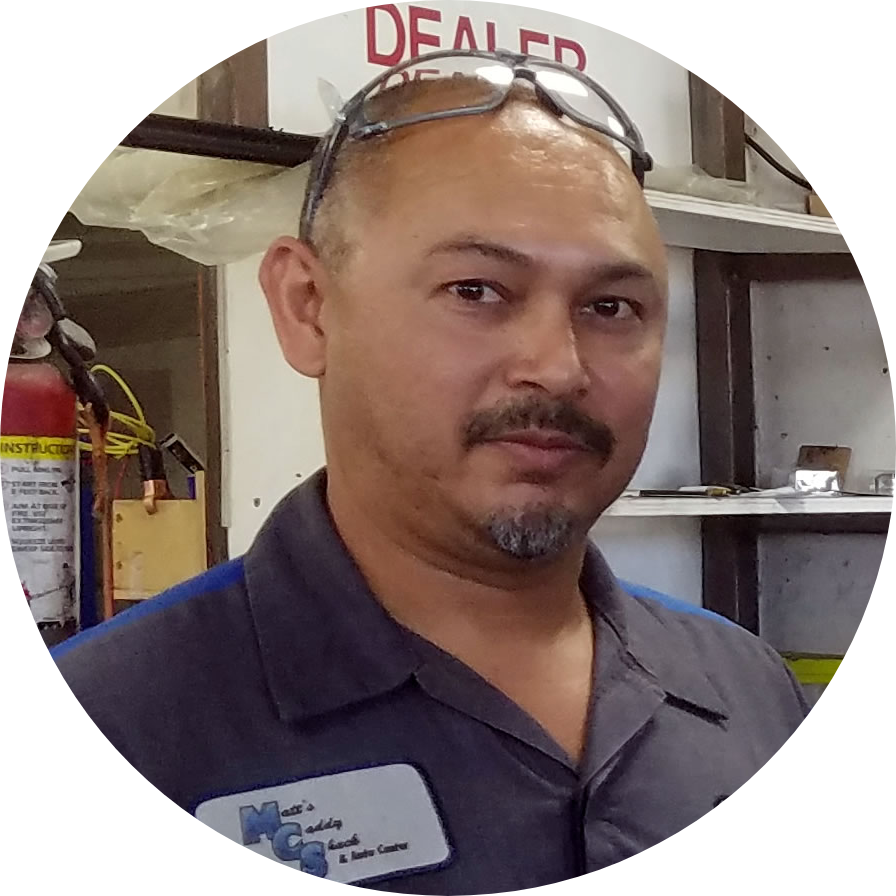 ROGER
Mechanic Worker
Roger is Matt's right hand man and a master mechanic in repairing all models of diesel pickup trucks.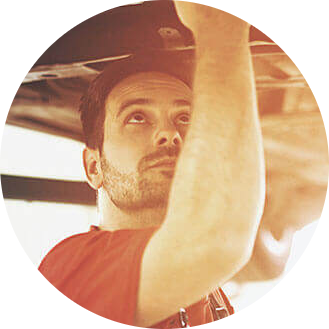 JOHN
Mechanic Worker
John has been at Matt's Caddy Shack for a while. He is a certified mechanic in all areas of automotive repair specialized at Matt's.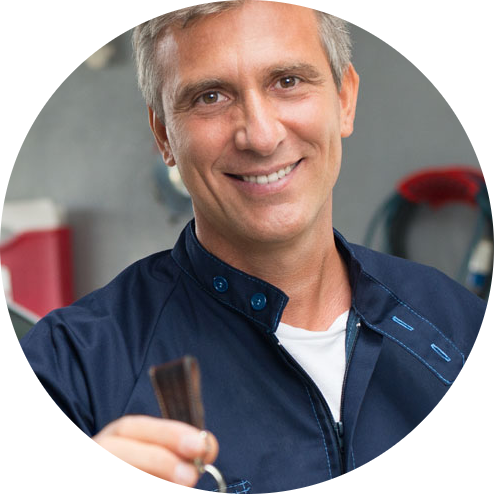 STEVE
Mechanic Worker
Steve is a certified master mechanic as well. Steve has been at Matt's Caddy Shack for a while.
Hear What Customers Like You Are Saying About Us: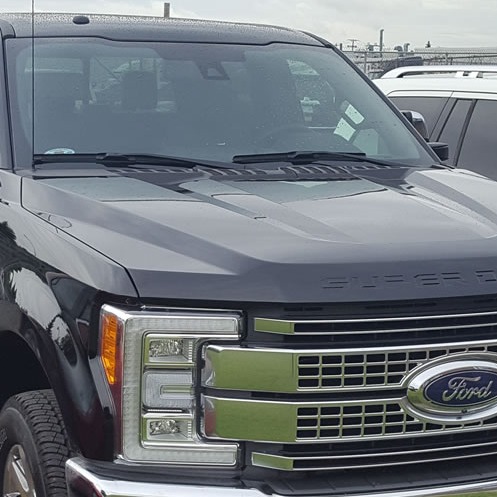 Terance Hilsabeck
These guys are the best on diesel pullers. I pull an 11,000 lbs. boat a 12 year old F250. I never worry about it because Matt and his guys keep my truck running strong.

Ensuring an Awesome Summer with Good Car Maintenance
Ensuring an Awesome Summer with Good Car Maintenance There's no doubt about it—most Americans do more driving during the summer than any other time of the year, so it pays to make sure your car is properly maintained. The last thing you want on a summer trip is to have major repairs throw a wrench […]
Read More
Frequently Asked Questions
What's that bump, clunk, squeal, or screech?
We get some variation of this question about 20 times per day! Unfortunately, it's hard to tell exactly what's wrong without the proper diagnostic equipment. We've got the tools to do it, so bring you car in and we'll let you know exactly what's causing your mystery sound.
Does it hurt my truck if I drive with the check engine light on?
It is possible, but unless the light is flashing then you're usually okay for a short distance. It's more likely that you'll experience reduced performance. We do recommended that you come see us right away, to see what exactly is wrong before it can do long-term damage.
What's the correct tire pressure for my car?
The recommended tire pressure is set by the tire manufacturer. Tire pressure is measured in PSI (pounds per square inch) and you can find your recommended pressure on the side of your tires. Properly inflated tires will help you get better gas mileage and reduce tire wear.
Bring Your Car, Truck or Van To Matt's The Automotive Experts!


Easy To Find &
Convenient Hours
Office Hours:
Monday 8AM-5PM
Tuesday 8AM-5PM
Wednesday 8AM-5PM
Thursday 8AM-5PM
Friday 8AM-5PM
Saturday Closed
Sunday Closed